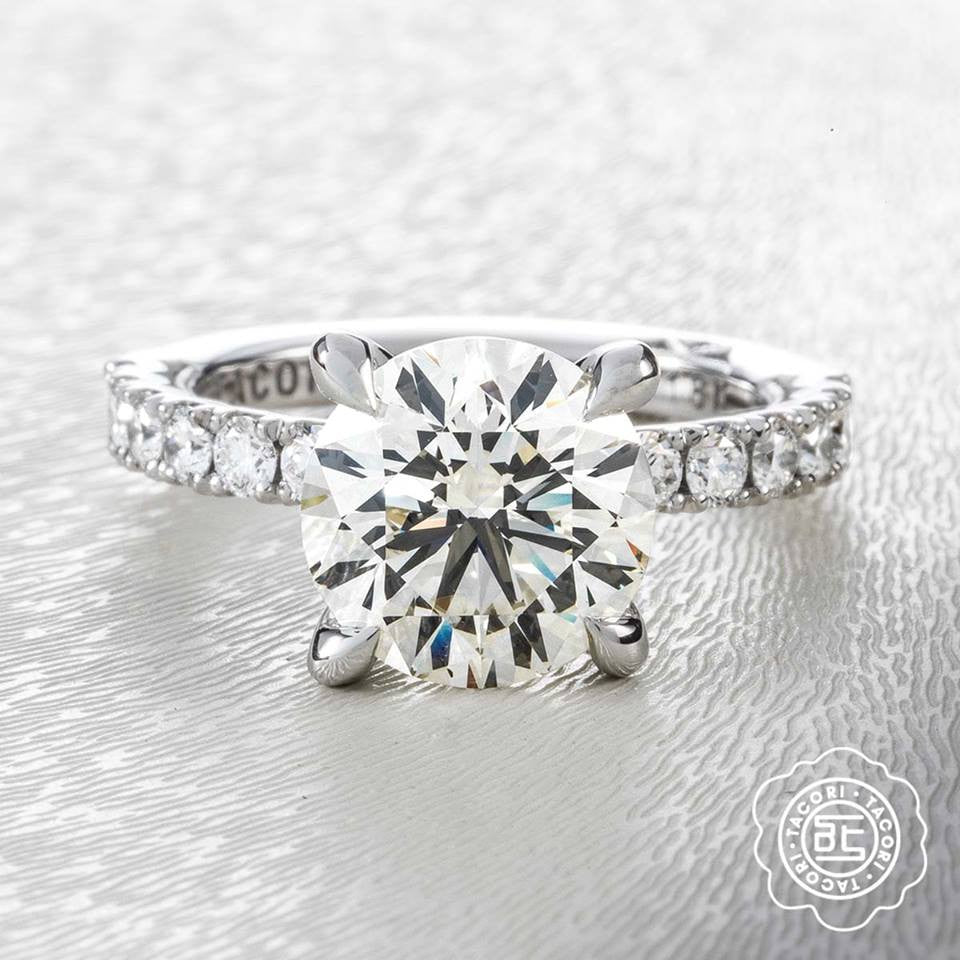 With so much information available at their fingertips today, engagement ring consumers are chalk full of diamond information.  We have arrived at a time where the general understanding of diamond quality and value is influencing engagement ring design.   We see an average of 3:1 solitaire vs. halo requests in our store everyday. Customers tell us that it is their understanding that it is a better buy to invest in a higher quality center diamond and let it showcase itself in a classic solitaire setting.  We couldn't agree more!   This is precisely the reason we hand select our diamonds...
---
Throughout much of the late 90's and early 2000's white gold was in much higher demand for engagement rings and wedding bands.  Lately, however, we've seen a increased call for yellow gold.  And, Rose Gold, is enjoying it's moment in the sun.  Will the rose gold trend continue to bloom or wilt in the near future?  While white and yellow gold jockey for 1st position, rose gold may just have the staying power to sit comfortably in 3rd option position for years to come!  Our 2 cents?  There are no rules!  You can mix metals as often and as eclectically...
---
Can't get your ring off?  Need to polish the silver and only have ketchup?  Pin came out of your Watch bracelet?  Here are five DIY jewelry hacks that you can keep in your 'back pocket' for when the need arises:  1. "Help! My ring is stuck and my finger is starting to swell!" Windex.  That's right. Windex.  If there's one thing we all have in our homes and/or offices it's Windex.  Spray your ring & finger. (Not only does the cleaning agent act as a natural lubricant, but it also shrinks your skin.)  Gently twist.  And, voila! If it doesn't work,...
---
  As best-selling author Malcolm Gladwell said "Transformation isn't about improving, it's about re-thinking."  Diamond tennis bracelets were all the rage for quite some time.   Today, many of these gorgeous pieces are tucked away in a jewelry box because their owners have moved along with the trends. However, there are many fun and innovative ideas for all of those neglected diamonds to be transformed into: Diamond Studs, diamond ring(s), diamond pendant(s) and many other sparkly ideas.     We've helped hundreds of our customers transform something old into something new.  One customer brought in an heirloom gentlemen's Rolex that belonged...
---
You purchased your diamond engagement ring online. You're feeling great because you got a great deal.  Your ring arrives and suddenly that feeling of pride turns into "Huh?!".   Unfortunately, we see you after this letdown happens.  And, sadly, it's happening more and more. The question we most often hear is "Why doesn't this diamond that is GIA certified look anything like your diamond with the same grading specs?"  The short answer is that online diamond retailers are still a secondary market for diamond houses.  We fine jewelers review hundreds if not thousands of diamonds per year up close and personal.  The...